Anouncing our 2014-15 Project:
Promoting Wellness at Crossroads Springs
Institute in Hamisi, Kenya
This year, my friends and I are taking our fundraising to the next level. We want to take on the many health issues in Africa that threaten the welfare of the staff and children at the school.  Our goal this year is to provide Crossroads Springs with nursing staff to promote proper hygiene and wellness.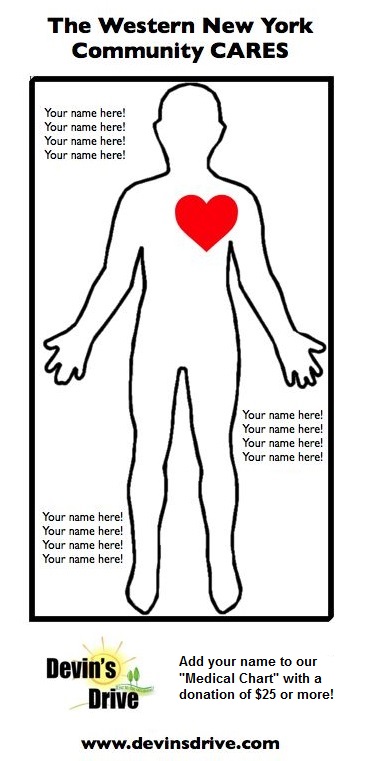 By targeting local medical professionals as well as our friends in the community, we hope to create a "The Western New York Community Cares Medical Chart" for the children to see every time they enter the nurse's office, so that they know of all of the people who love and support them here in Western New York. Please join us with your donation of $25 or more. Help us hire the health care staff that the children at Crossroads Springs deserve!